If you're looking for an A/C mechanic in Laurel, Beltsville, Savage or Columbia MD because your car's AC system is just blowing out warm or hot air, don't sweat it. At Gary's Automotive in Laurel MD 20707 our ASE Certified Air Conditioning Mechanics can solve your problem and get your vehicle's A/C blowing cold air again.

We are the #1 Car Air Conditioning Service Center for Laurel, Beltsville, Savage and Columbia MD
From a simple Freon recharge to an A-C Compressor replacement or even the most complex heating – cooling electrical problem, our Technicians will use the latest technology and equipment to find your problem quickly and accurately.
Your Car, Truck or SUV's air conditioning system may lose refrigerant (Freon) over time, and require an air conditioning system recharge, which is why it's a good idea to have your system checked annually.
If you're A/C isn't working to your satisfaction, call the experts at Gary's Automotive, we have been serving, Laurel, Beltsville, Savage, Columbia & surrounding areas since 1987. When you bring your vehicle in to our Laurel Maryland location we will perform a 10 Point preliminary inspection of your air conditioning system.
10 Point Vehicle A/C System Check List
-Test air output temperature -Check operation of Compressor Clutch -Test system pressures -Inspect condition of Freon lines -Check Condenser for proper air flow
-Visually inspect system for large -leaksCheck Condenser Fan operation -Inspect condition of A/C drive belt -Visual inspection of Compressor -Inspect drive belt tension
R1234YF Refrigerant New Freon
If you are looking for a car repair shop which can service the "new Freon" R1234YF refrigerant then give us a call. We can provide the AC recharge and repair for your vehicle. Investing in the latest equipment and training on the newest techniques allows us to be the dealership alternative with high quality and value for your R1234YF refrigerant, new freon needs.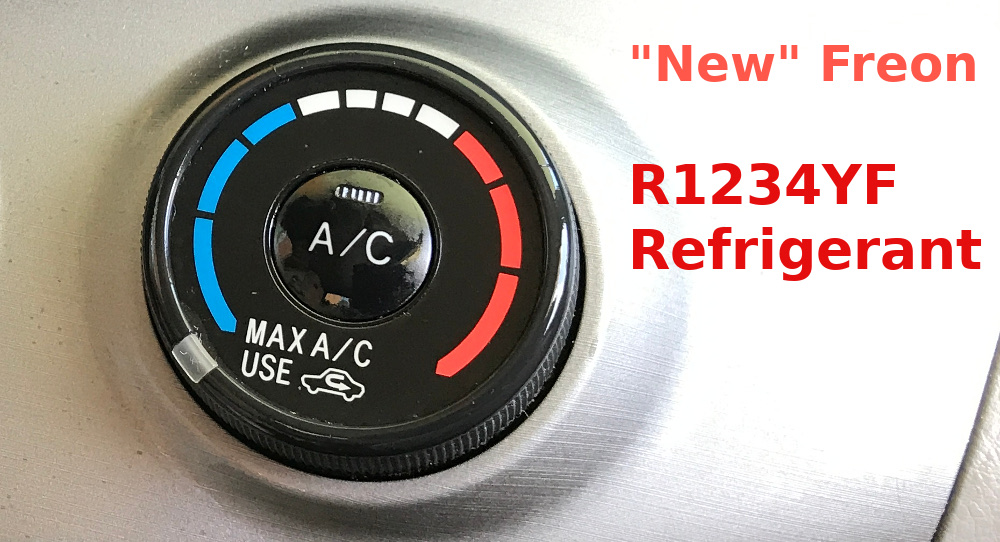 Once our Technicians have completed the preliminary inspection, we will advise you if any further system testing is required, then we will evaluate and recommend the necessary steps to restore your A/C system back to factory specifications and operation.
We will also provide you with a no cost, no obligation written estimate. When you want quality auto repair and Peace-of-Mind knowing that your car was fixed right the first time, give us a call at (301) 953-2886. We are so confident in the quality of our work that we back our repairs with the best warranty in the automotive industry, 36-months/36,000-miles, honored at over 16,000 locations across the United States.
Remember, there are cheap counterfeit Freon's in the automotive aftermarket that can harm you're A/C system. At Gary's Automotive we only use air conditioning refrigerants (Freon) R-12, R134A and R1234yf that are produced by trusted manufacturers like DuPont and certified as genuine.